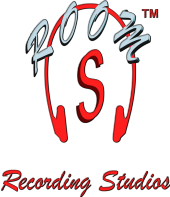 Εßσοδος στο Studio

Room-S Recording Studios
ÂÏÓÐÏÑÏÕ 106 ÊÁËÏÃÑÅÆÁ Ô.Ê.:14235
Τηλ /FAX: 2102797797
e-mail: rooms@wavemusic.gr
We make Records,Jingles and TV Comercials since1986

DIGITAL RECORDING STUDIO WITH FULL DIGITAL EDITING-
POST PRODUCTION SUITE & FULL AUDIO-MIDI SUITE
3D SPECIAL SOUND EFFECTS
ORIGINAL MUSIC FOR TV&RADIO COMMERCIALS
MUSIC FOR FILMS-MOOVIES
DIGITAL MASTERING POST PRODUCTION & CD MASTERING
MIDI PROGRAMMING
.....AND MORE.......
Πρüβες ΗχογραφÞσεις Demos σε ΖεστÞ και ΦιλικÞ ατμüσφαιρα.
Βüρεια ΠροÜστεια .
Recording - Post Production.
Get your music ready for Uploads , Radio, Film & Tv Commercials .
Επεξεργασßα της μουσικÞς σας για Master!
¢μεση επαφÞ με δισκογραφικÞ εταιρεßα.